About
Centuries of experience in the maritime sector, the yachting industry and trade at the disposal of customers. CARMAR operates from Crotone offering services in all Italian ports.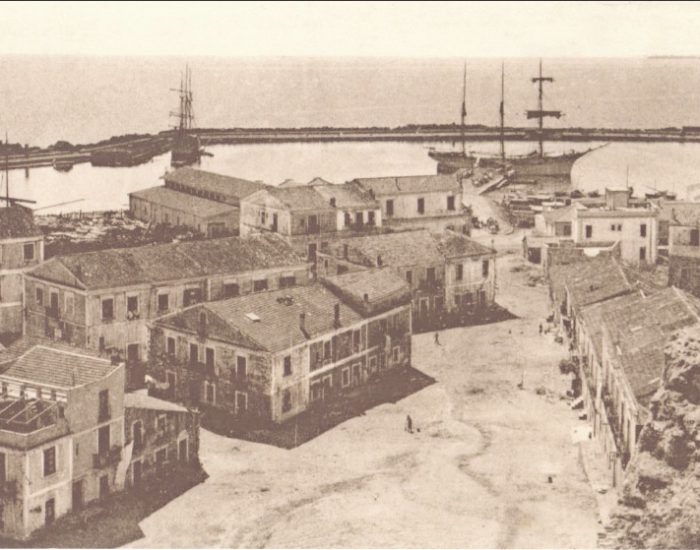 Founded in Crotone in the 1980s by engineer Carlo Tricoli, son of shipowner and shipping agent Giuseppe, Carmar S.r.l. continues a family business that has been operating since the beginning of the 20th century, working with great quality and expertise in the wholesale trade of petroleum products and in the yachting industry.
The main objective of the CARMAR Group is to ensure the utmost satisfaction of its customers, partners and guests by providing the quickest and most qualified assistance for all necessary requests on board.
The mission is to advance together.
We show our commitment by always moving forward, ensuring a flawless experience for you. We can be your best choice today!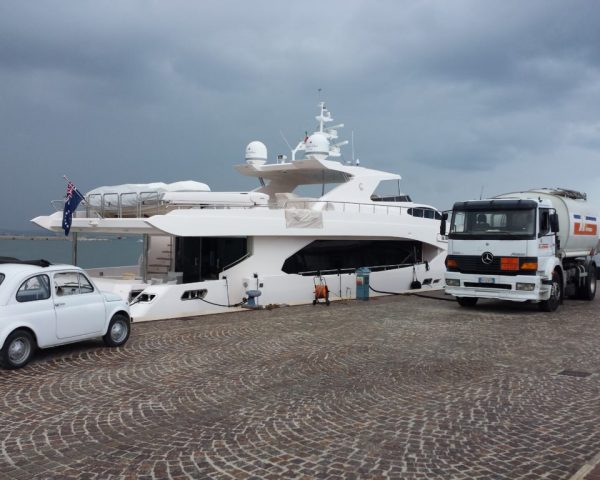 Arrêt gasoil obligatoire à Crotone toujours un plaisir merci à la famille et l'équipe pour votre accueil .... Toujours un geste de gentillesse un service au top à bientôt j'espère repasser d'ici peu.
Thank you for the friendly service beyond all expectations. The croissants are delicous. So kind of you to take us to the market in your original Fiat 500. The best marina in Crotone by far.
Abastecer o tanque nunca foi tão bom !!! Fomos recebidos pelo Carlos e seu filho, super simpáticos! Nos explicaram tudo sobre a cidade e um pouco da história !! Eles possuem também um lugar para pernoite com água e energia, muito mais aconchegante que ficar na Marina ! Merecem sem duvidas 5 estrelas, se pudesse daria 10!
Dear Carlo, as always in the past, on our last passage a few days ago my wife, I and crew have been all once again absolutely overwhelmed by your kindness, welcome and service. Thank you, all the best and see you soon.
Seconda volta che riforniamo qui... stavolta di domenica, quando dovrebbe essere chiuso... tutto perfetto grazie alla disponibilità del team di Carlo e Marco. Come la prima volta, ci è stato offerto un vassoio di pasticcini e una bottiglia di vino... Ho avuto modo di scambiare 4 parole con Marco, preparato e competente... vi auguriamo tutto il meglio per i vostri progetti.
Siamo stati 8 giorni per la sostituzione di una pompa del gasolio ormeggiati vicino alla stazione di rifornimento della Carmar: l'assistenza ricevuta insieme alla cortesia è stata semplicemente unica. Non quella cortesia che sotto sotto pretende un compenso, ma qualcosa di spontaneo, di vera cortesia. Ringrazio ancora Carlo e Marco e ringrazio ancora per il buonissimo vino Efeso della Val di Neto che mi sto gustando ad Atene. M/Y Susidea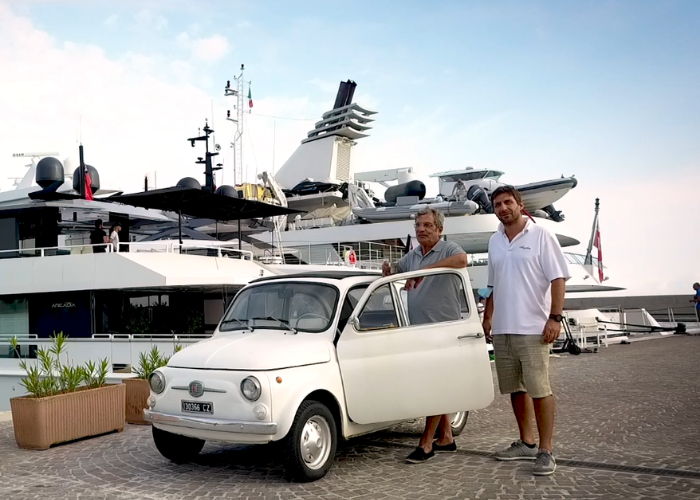 We are here to help you! Call now.