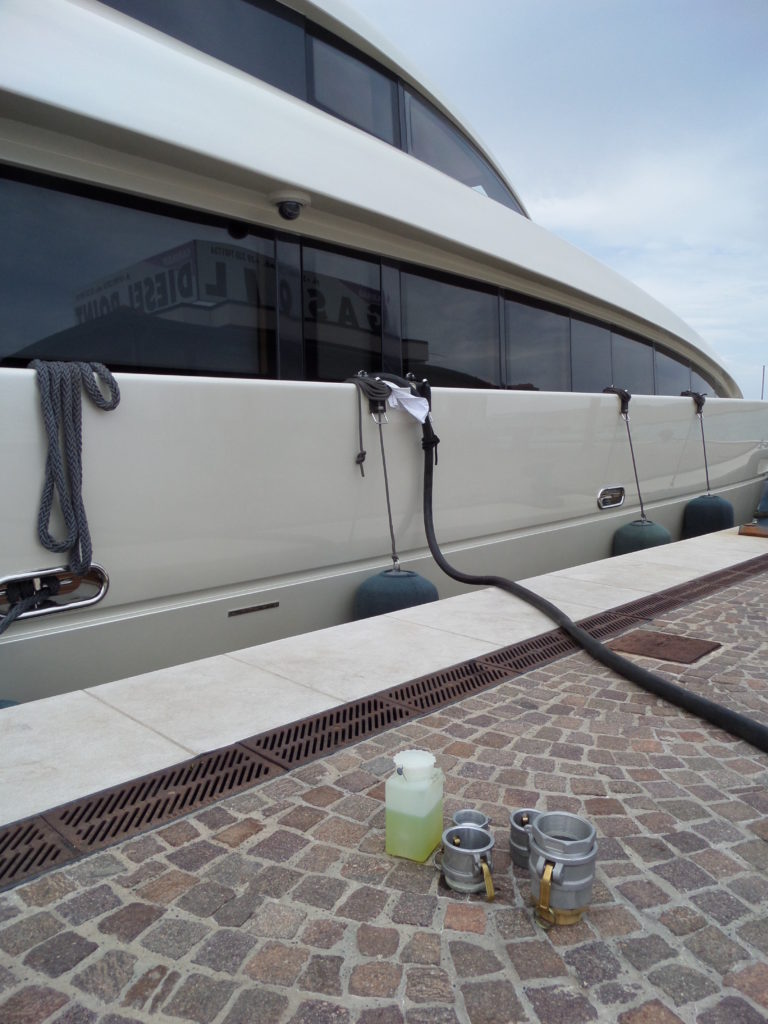 Stop at Carmar S.r.l. allows you to supply yachts and superyachts in the center of the Mediterranean Sea. A strategic position is that of the Port of Crotone where to carry out a bunkering operation with any type of diesel. In fact, addressing the Carmar S.r.l. Commercial and charter yachts can buy diesel for exportation and Duty Free at competitive prices compared to other Mediterranean countries.
Carmar S.r.l. collaborates with the main maritime companies in the world and offers customized payment solutions. The maximum quality of the product is certified and the safety standards are high and guaranteed.
Every year hundreds of yachts and superyachts of any size rely on Carmar S.r.l. for the supply of diesel in the port of Crotone, even at high speed.
The feedback and reviews that are reported are the prime example of the excellent service received. Agencies, shipowners and captains, year by year renew their confidence in Carmar S.r.l. and with great pleasure they find themselves at the Port of Crotone.
---
Request more information and quotes (click here)
Order or book your oil product (click here)